Whirlwind (20G) is an achievement in Alan Wake. It is found in the special episode/DLC The Writer.
Description
Pre-achievement:
"Make your way past the tornado in under 60 seconds".
Post-achievement:
"You made short work of the tornado".
Background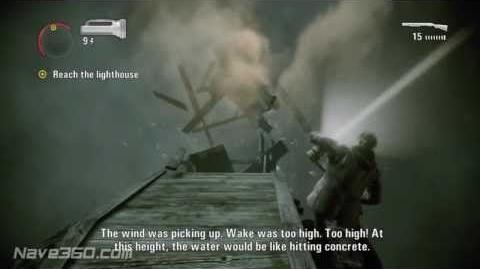 Once you pass the spinning house in The Writer, there will be a tornado in your way with many "Bridge" words spinning around it. If you manage to make your way around the tornado quickly and up to the ladder within 60 seconds, you will get the achievement. Be careful, as you will encounter an Assault Taken.