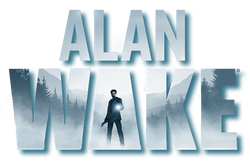 So I've been an administrator for the Alan Wake Wiki for almost 3 years now. I've loved being an administrator, and although I may not always be around, there's no doubt I'm still going to be an administrator for this wiki for a good while yet.
We're well into the new year, and there's no doubt an announcement for Remedy's new game is just on the horizon (here's hoping it's Alan Wake 2). So I thought, to celebrate, let's set up a small competition.
I'm giving you all a chance to win a digital copy of "Alan Wake Collectors Edition" for PC. Included in the collectors edition are:
The Signal (Special)
The Writer (Special)
The Alan Wake Files PDF (130 pages of goodness)
The Alan Wake Soundtrack (featuring 13 songs)
Now in order to win, you do need to do a couple of things. Here's what you got to do:
1) You MUST have edited on this wiki at least 5 times and they must also be legitimate edits. So if you go on an article and add a full stop, that doesn't count. See suggestive edits below.
2) You MUST be registered to the official Alan Wake Forums.
3) Finally, once registered, you MUST post a comment below with your forum username. Otherwise, I will not be able to reach you privately if you win.
All that will take about 5-10 minutes of your time; less if you've already done 1 and 2. If you win, you will also need a Steam account, or else you just can't play the game. What you do with the code though is entirely up to you.
The competition will close on Friday 8th February 2013 at 18:00 GMT. This competition is not run by Remedy themselves and is all me, though a little credit wouldn't hurt :P j/k
So get out there and here's to a 2013 full of excitement!
Suggestive Edits
Post any new information we may have missed.
Fix any grammatical errors, as long as you address quite a few in one edit.
Post a screenshot in an article; please place it neatly.
Create a page of somebody related to the franchise, such as an actor or even a character we may have missed, as long as they are legit.