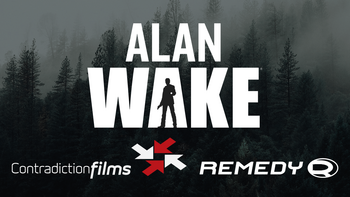 Showbiz site Variety has just exclusively revealed that Alan Wake will be adapted into a TV show.
The TV show, which currently does not have a release window, will be adapted by 'Legion' and 'Cloak and Dagger' Executive Producer Peter Calloway with creator of the Alan Wake franchise Sam Lake also signed up to executive produce.
Tomas Harlan, a partner of the studio named Contradiction Films tasked in developing it said "Alan Wake was basically a TV series that was put into a game. That was Sam's vision. It was influenced by 'The Twilight Zone,' 'Secret Window,' Hitchcock, 'Northern Exposure,' a lot of U.S. television. We plan to work closely with Sam on our this show. Sam is a huge part of this. This is his baby."
Sam Lake previously stated back in 2015 a sequel had previously been in development but it never came into fruition. "Definitely what we have mapped out is a longer thing than the first game and a sequel; there is more to it," Lake said. "In many ways, we see the universe as a bigger thing. Alan Wake is a very central character, but we have other characters around him like [friend and agent Barry Wheeler] and his wife Alice and Sheriff Sarah Breaker and other characters there. We feel this is a big universe to develop and explore in many ways. At the moment, there is no news of any further 'Alan Wake' games. As before, we're exploring these possibilities and hoping to make it happen when the time is right."
Meetings to try and get the show made are due to start within the next couple of weeks. At a best guess, we could be looking at the show being made for late 2019 or early 2020.
Read the full story here at Variety: https://variety.com/2018/gaming/news/alan-wake-tv-show-1202938003/
Community content is available under
CC-BY-SA
unless otherwise noted.