We're Getting Mutants in the MCU - The Loop
Play Sound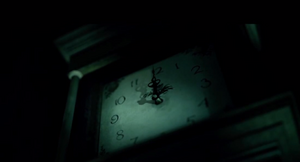 This is the timeline of all major events in the Alan Wake universe.
1800-1900
1878
1900-1999
1937
1939
1941
1945
1954
1969
July 19
1974
1977
1979
2000-2009
2007
2008
Alan Wake releases The Sudden Stop.
Alan Wake goes on "

The Harry Garret Show

".
2010-2019
2010
August 25
August 26
Jake Fischer meets Emil Hartman for the first time.
Jake begins to experience weird visions.
August 27
August 28
Shel Dyke is touched by the

Dark Presence

.
Jake Fischer disappears.
August 30
A body bag is found in Cauldron Lake only for Jake to escape from it alive.
August 31
September 1
Alan and Alice Wake arrive at Bright Falls.
Alice Wake is dragged down into Cauldron Lake.
Alan Wake starts writing Departure.
September 8
Alan Wake wakes up in a crashed car and cannot remember the week before.
Alan finds manuscript pages of Departure, that he can't remember writing.
Alan makes his way to a gas station and calls the police.
September 9
Alan receives a call from a "kidnapper" claiming he has Alan's wife.
Alan and Barry rent a cabin from Rusty.
Rusty becomes Taken.
Ben Mott demands the completed Departure manuscript, to which Alan has 2 days to complete.
September 10
Rose Marigold is touched by The Dark Presence.
Rose contacts Alan regarding the lost manuscript pages.
Alan and Barry arrive at Rose's trailer and are drugged.
Paul Randolph believes Rose is in trouble and contacts the police.
September 11
Alan heads to the Coal Mine to meet Mott.
Ben Mott is killed by The Dark Presence
Alan Wake is taken to Cauldron Lake Lodge.
September 12
Alan wakes up in Cauldron Lake Lodge.
A storm starts at the Lodge.
The patients at the Lodge escape.
Emil Hartman is assumed killed by The Dark Presence.
Alan Wake and Barry Wheeler escape the Lodge.
Alan Wake sees what happened on the day of his arrival in a dream.
September 13
Alan and Barry are arrested by Agent Nightingale.
Agent Robert Nightingale is taken by The Dark Presence.
Alan meets Cynthia Weaver at the power plant.
Alan obtains the Clicker.
September 14
Alan makes his way back to Cauldron Lake.
Alan activates the clicker in the hole in Barbara's chest.
September 15
September 18
2012
August
Alan attempts to get out of the Dark Place by writing himself into a

Night Springs

episode.
2016
October 9
Alan appears in a video entitled "RETURN" on the campus of Riverport University in Riverport, Massachusetts during a protest (Quantum Break).
2019
August 27
(Control).